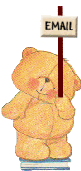 ęCopyright 2001-2003 by Althea Lau - All rights reserved
Javascripts taken from Javascriptsource &
DynamicDrive
Guestbook courtesy of htmlGEAR
I'm very honoured to have won a fair number of awards for my site, I feel it's only fair to give out awards in return. If you think your website is cool, funky or just simply unique, you might want to try to win my awards! I've just a small number of conditions you have to comply with:
Your site must be rated G. That is kids safe. No pornographic, or adult-related material should be on your site, nor links to such websites.
It should contain at least 3 pages of material. Pages containing only links to other sites will not be considered.
Material should be original and interesting, and due credit should be given if information or graphics are taken from somewhere else.
You must link back to me if you have won one of my awards. This is to let others have a chance to try out for my awards if they happen by your site and saw my award.
My awards are only given to personal homepages. Commercial sites would not be considered (sorry about that).
This isn't compulsory, but it would be nice if you sign my guestbook to let me know you've come by.
Here are samples of the awards I give. If your site is exceptional, I might design an award especially for you.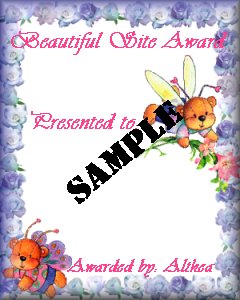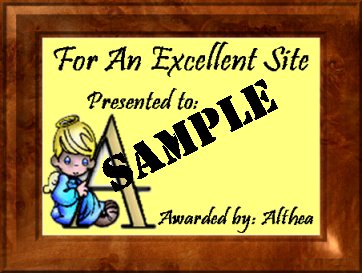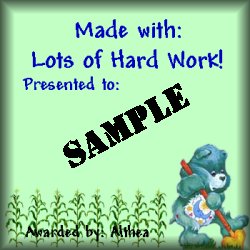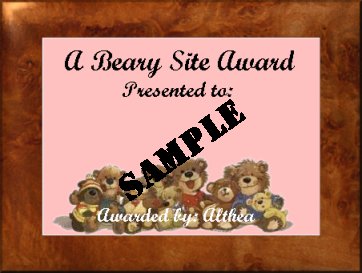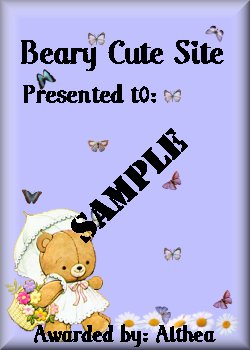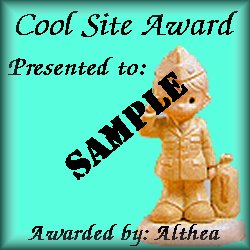 To apply, simply fill up the form below:

Background music: The Best of Me
Please vote for me: